REAL TIME LOAD VISIBILITY
Monitor the movement of your freight through the supply chain in real-time. Reduce costs and prepare for arrival with 100%+ visibility. Obtain immediate, 24/7 access to GPS location, load status, pickup and delivery times, as well as any late or off-schedule loads. Stay informed and proactively manage your freight.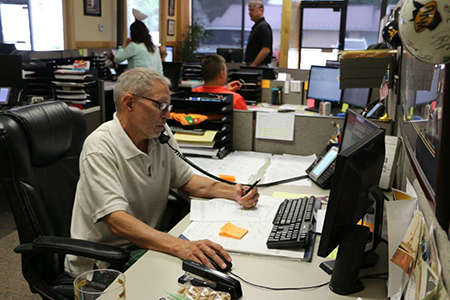 Cloud-Based Access
Exceptional Track Record for Meeting Customer Needs
Dynamic, Innovative Solutions
Universal Connectivity
Cost-Efficient Management
Know the Exact Location of Your Shipment
As your third-party logistics provider, Reckart Logistics manages shipments from raw material suppliers to distribution centers to their final destination with your retailer or end user. We understand the importance of ensuring that all parties (product manufacturers, wholesalers, carriers, distributors, retailers, etc.) are aware of the exact location and anticipated arrival time of each shipment, as well as any unforeseen delays so that proper measures can be taken to maintain productivity across the board. We strive to assist you with effectively handling the sometimes unpredictable dynamics involved with the transportation industry.
Online Assistance and Shipment Tracking Updates
Reckart Logistics' load visibility system integrates well within all aspects of your supply chain. We are able to offer you the visibility to meet and exceed your strategic goals in the most effective manner by placing state-of-the-art technology at your fingertips.
Contact us for online assistance or to sign up to receive real-time updates on all of your shipments handled by Reckart Logistics: (800) 393-1034.