Reckart Logistics Serves ALL Industries
Nationwide, Canada, and Mexico
On Site Project Management Staff Available
At Reckart Logistics, we proudly serve all industries nationwide, as well as cross border into Canada and Mexico. Our on-site project management services are available to supervise your freight and transport needs. The professionally trained staff of Reckart Logistics ensures that your shipment is handled according to your specifications.
Government, Energy, Hazmat, Food & Beverage, Industrial
& Production Shipping
Oil and Gas: Streamlined transport of all types of heavy extraction and refinery equipment, machinery, piping, drilling rigs, fuel, parts, and all materials related to the energy business, particularly remote upstream exploration and production

Government: We serve all branches of the federal government, including the Department of Defense and military operations and projects

Hazardous Materials: Safe delivery of all types of hazmat shipments; explosives, oxidizers, poisons, compressed gases, corrosive liquids, radioactive materials, flammable liquids, and bio-hazards
Food & Beverage: Climate-controlled storage and precision shipment of perishables

Industrial Machinery: Specialized handling and care for valuable equipment during storage and delivery

Construction, Mining, Forestry: Tracking and handling for all stages of production, storage, and shipping of over-dimensional and over-weight parts, materials, and equipment

Easy Shipping and Supply Chain Logistics Throughout North America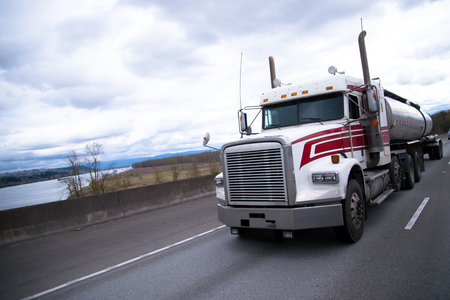 Reckart Logistics makes shipping easy for your business or government operations. No matter where your shipment needs to go in our service area, you can depend on Reckart Logistics to handle everything so that you can focus on other aspects of your operations.
As North America's leading supply chain logistics service provider, we are adept at solving shipment-related matters for our customers, suppliers, and carriers promptly, and with a high degree of competence and professionalism. We proudly serve all branches of the United States government, as well as municipal and state government agencies.