Reckart Logistics Claims Mitigation Service
Dedicated to Providing Prompt Courteous Service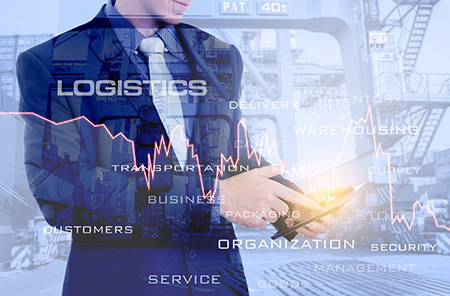 Freight loss, damage, and theft can happen regardless of all efforts and adherence to loss prevention strategies. If you have taken all possible steps to protect your cargo and are facing the reality of filing a claim, Reckart Logistics' dedicated staff members are here to assist you with filing your claim and providing useful information to help minimize future losses. Our goal is to reduce our customers' damage and theft rates by improving packaging processes, increasing visibility with real-time GPS visibility to help prevent claims, and helping prepare for inevitable losses in advance in case the worst happens. With proper prevention and planning strategies in place, claims can be settled quickly when they occur.
Safe Freight Shipment With Trusted Carriers
At Reckart, we take care to safeguard your freight shipment throughout every stage. Our carriers are trusted and preauthorized to work with us. We only work with carriers of the highest integrity. We know precisely how each of our carriers handle claims and maintain excellent communication. At Reckart Logistics, we monitor the chain of custody of freight to obtain optimal results for our customers when losses occur.
Contact Reckart Logistic's Freight Claims Department
Reckart Logistics maintains a full-time, dedicated freight claims department to assist you if you have experienced cargo loss, damage or theft. We work as liaisons on behalf of our shippers, in conjunction with our carriers and all partners to provide clear communication throughout the claims process to achieve timely resolution.
If you require assistance, have questions, or would like to check on the status of your claim, please contact us at: (800) 393-1034.